Written by: Guo Shi-Ren Photographer: Lin Zhi-Zhe Translated by: Angela Wang & Grace Wang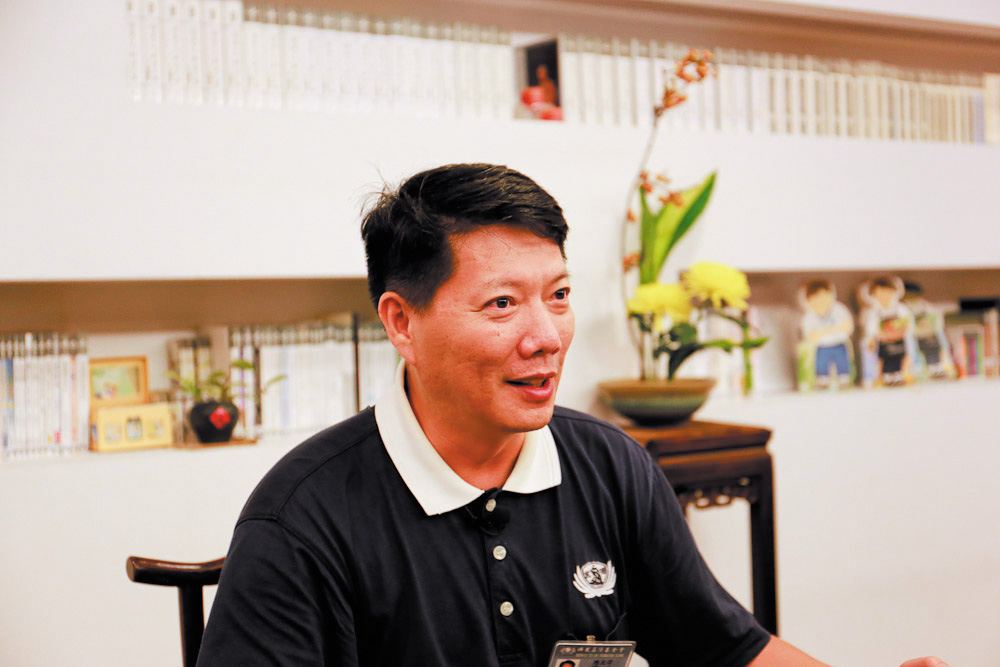 In the 921 Earthquake in 1999, Stone Chen returned to Taiwan from the United States to participate in the earthquake relief. He was touched by how Tzu Chi volunteers helped the victims so he began to participate Tzu Chi's free clinics. He was then accredited and joined Tzu Chi's Medical Association. In 2004, Stone had a severe car accident and lied in hospital for 8 months and lost his memory for 4 months. The only person he remembered during that time was Master Cheng Yen while other things were completely unrecognizable. In 2005, he came back to Taiwan to attend TIMA Convention and went to Hualien Tzu Chi Hospital for a health checkup. After the examination, he ran into Master Cheng Yen and Master told him "After returning to the United States, please give your best effort on the medical mission". With Master's blessings, Stone Chen went back and established TIMA USA's Boston chapter in November of that year. This chapter is the 19th for TIMA USA and he was the chief leader for this chapter.
At the beginning, the Boston chapter had very few medical staff. Slowly they have expanded to more than 200 members now and have won trust from the local government. Stone Chen said: "In 2007, The Massachusetts' government was willing to provide free vaccination to us TIMA. This was extremely incredible as without deep trust, it was almost impossible. This was the first time that the United States government provides free vaccination to TIMA which was an even harder achievement. This requires mutual trust from both parties. Our association in Boston has worked hard step by step on building the mutual trust with the government. We have also implemented what Master Cheng Yen has always reminded us that we acquire from the locals, help the locals in return. This is our achievements and also our happy engagements in the United States."
Stone Chen said that their initial management strategy was quality over quantity and did not want to follow the normal rigid route. The team wants to take care of people who are truly in need first. Furthermore, the medical association not only aims to take care of patients' physical health, but also their mental wellbeing. This was done by bringing in Tzu Chi's 4 missions and 8 footprints into the free clinics. Every time during the clinic, in addition to the basic medical work, environmental education was also provided – teaching the public to pay attention to environmental protection, and participate in recycling. People who saw it were all very impressed. Besides that, the association has also invited Tzu Chi Humanities School to participate in the event. With children's cute performances, it is also a good method to attract parents' attention. We utilize Master's teachings in all our events so people who came to the clinic can learn more about Tzu Chi's humanities.
"It has been 14 years since I started participating TIMA Convention, and year by year, I am always touched by the stories I heard!" "I could learn all the merits from the different TIMA teams and bring them back to Boston. Although the cultures and laws are different country by country, I can still utilize them." Stone Chen has retired as the chief leader in 2013 and pass on the baton to the younger generation. "I still feel a strong sense of responsibility and connection with Boston TIMA as I have walked alongside with Boston TIMA since its establishment. It's almost as if seeing your child grow up and I wish nothing but the best for the future."