Text: Tsai Feng-Qin Photography: Zhou Li-Hua Translator: George Lin, Shannon Thong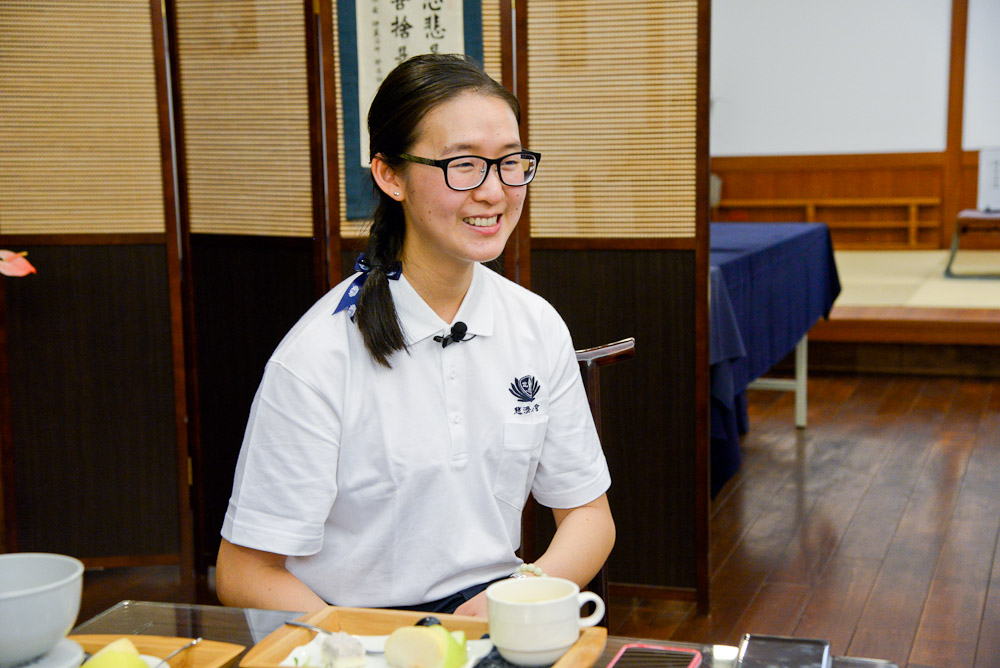 From South Africa, 24-year-old of Yan Yin Ting continues her father's wish to participate in Tzu Chi's mission.
Yan Yin Ting, a 24-year-old, immigrated to South Africa with her parents when she was at the age of two. She went to a Chinese language school every Saturday, and enrolled in a Tzu Chi kindergarten because of her father's affinity. She only got to know more about Tzu Chi after becoming a member of Tzu Chi Collegiate Association. When she was in high school, she liked to be hands-on in everything. With keen interest in medicine, she chose dental medicine in her undergraduate studies. She once watched a program in Da Ai TV about medical doctors treating patients with love in medical missions. At that time, she hoped to participate in Tzu Chi's medical mission one day. After graduating last year (2017), she was very much looking forward to wearing the white uniform of TIMA, and also knew that she would have to undertake more key responsibilities when wearing this uniform.
Yan Yin Ting was raised in South Africa since childhood. As her friends and circle of life are in South Africa, she also wants to continue settling down there. When her father was suffering from liver cancer, he went to Taipei Tzu Chi Hospital for treatment. At that time, she was unable to come back to Taiwan frequently to look after her father because of her hectic studies. After her father passed away, she was very sad and wanted to inherit her father's wish to participate in Tzu Chi's mission.
Yan Yin Ting had deep feelings during the first day of the course review in this annual TIMA Convention. Because of love, the power of people from medical, nursing, and volunteering can be gathered to carry out human-centric medicine. In her view, political situation in South Africa is relatively more turmoil. "Some doctors have chosen to leave as they are not willing to take such a big risk in practicing there. Only with love, you can be empowered to do it."
There is a rehabilitation center in Johannesburg, South Africa, which is specially designed to help children with cerebral palsy and the elderly who have suffered a stroke. Yan Yin Ting will help the elderly and children in rehabilitation as long as she is available. She also found that there is limited medical staff to also provide oral health education. Yet, both the elderly and children are in need for oral health education to maintain healthy teeth. Therefore, in future she hopes to have more time to teach the children the most basic oral health education so that they have the know-how of self-caring.
The support of the family is always the most solid backing. Yan Yin Ting's mother strongly recognizes the value of Tzu Chi medical missions and always says to her: "I donate you to Tzu Chi!" Although there are fewer Chinese in South Africa, Yan Yin Ting has vowed to try her very best regardless of the available resources.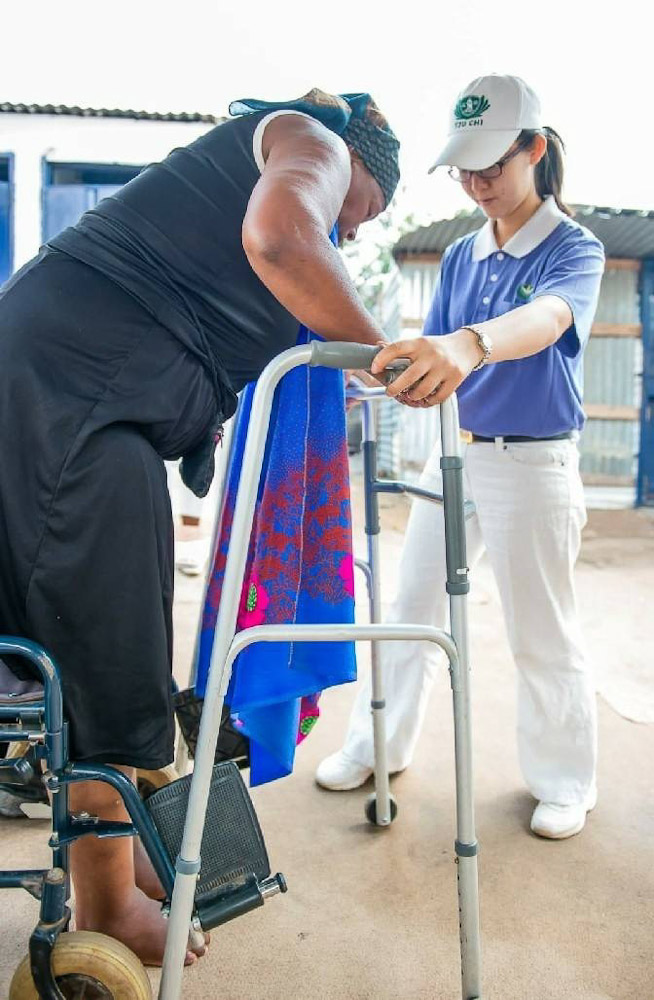 Yan Yin Ting assisted the patients in rehabilitation with love.