Written by Fu Shan Jiang Photographed by Jin Sheng Xu
Translated by Mindy Chen Proofread by Yuaner Wu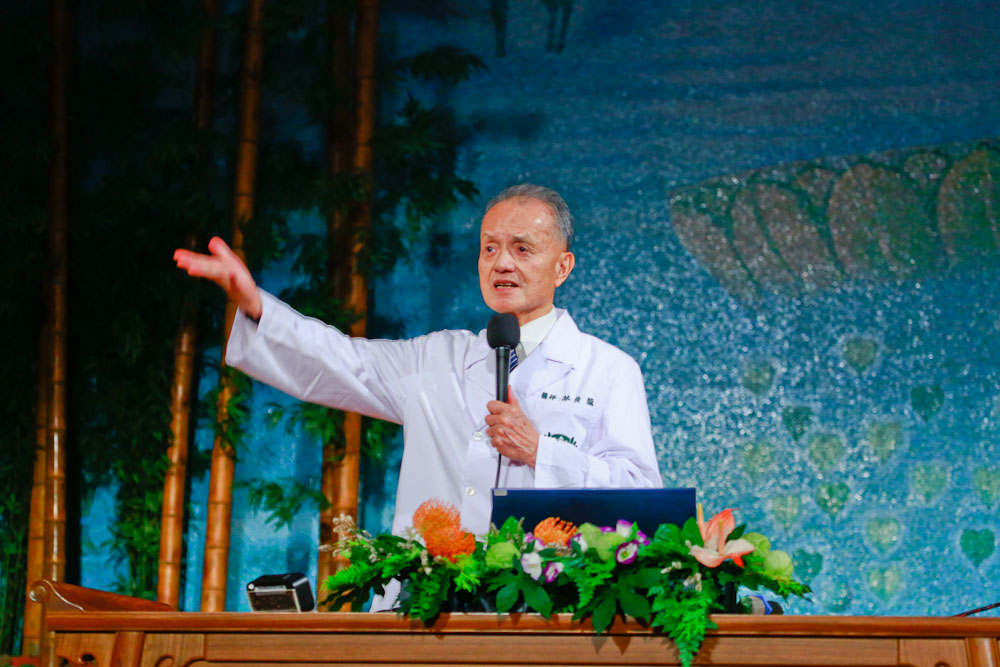 The first day of the class of yearly TIMA Convention took place on October 3rd, 2017 in Hualien Jing Si Hall. Four hundred and thirty-four medical professionals from 20 countries had a lot of feelings after a day's lectures and group discussions.
A loving sick physician regained her health by serving selflessly
What will you do when facing the biggest challenge of your life? Do you quit your job for a better recovery? Or, do you spend last moments in travel to see the wonders around the world? Or, Are you depressed and overtaken by the illness?
In 2011, Dentist Shu-Xian Huang was going to slow down to make her dream come true. However, someone up there might have had heard her and blessed her with a special gift of being diagnosed of terminal liver cancer.
Instead of being defeated by cancer, Dr. Huang reacted aggressively to devote herself to Genesis Social Welfare Foundation and to provide free dental care to the underprivileged children and comatose patients. She could have succumbed to disease and do nothing for the rest of her life. But, she would have been regretful for doing nothing. Consequentially, she vowed to not sadden her friend for losing her and to conquer pain with serving selflessly.
Because of love and the spirit of giving without expecting anything in return, she put her illness aside and kept treating patients. Fortunately, she beat cancer. In 2016, she cancelled her Catastrophic Illness Card and even received a doctorate degree in the same year. After recovering from her illness, she cherishes her life with serving continuously for underprivileged group.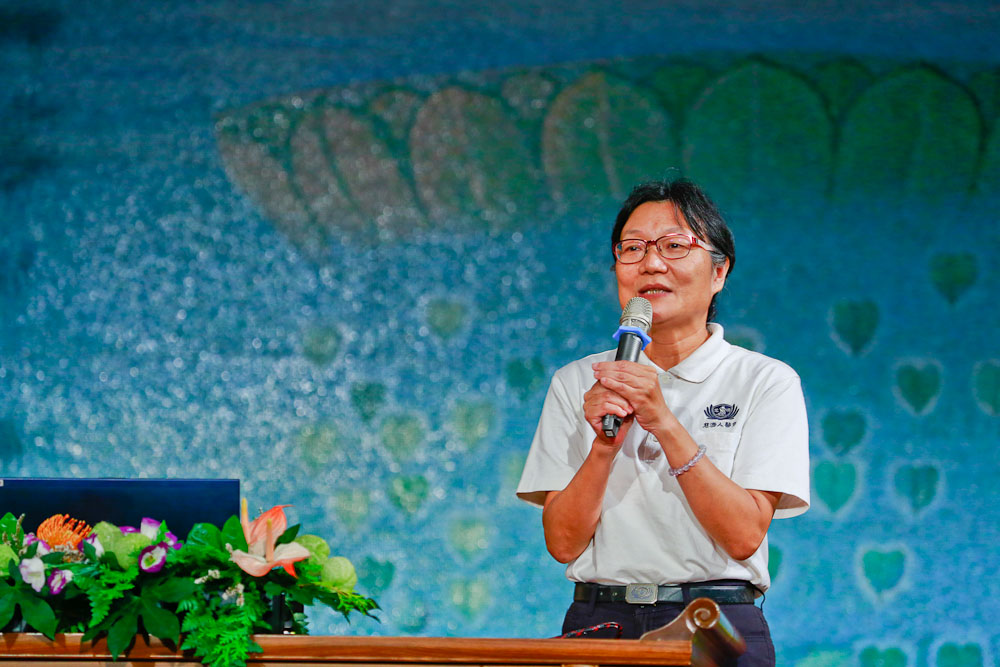 Dentist Shu-Xian Huang kept treating patients regardless her own illness.
Innovation made by empathy and compassion
Being on the front line, nurses have a very clear understanding of patient's sufferings. With empathy and compassion, nurses develop some innovations to manage patient's pain and discomforts. Nursing participants of the group discussion were impressed by the mindfulness of the nurse team from Tzu Chi Hospital.
Ms. Loma Ruanto is a surgical nurse from Philippines. Although she only attended 2017 TIMA Convention for one day, she was touched by the various innovative medical devices created for patients. The innovation was achieved by a team of nurses led by Professor Zhu-Jun Lin. Profession Lin stated that frustration is not a failure. Once a change takes place it will be evolving continuously. "I am possible" comes after experiencing the frustration of "impossible"
Ms. Loma Ruanto said that she wants to take the innovative medical devices back to Philippines to share with her colleagues. Nurses' health cannot be overlooked. With healthy body and mind, nurses can take good care of patients.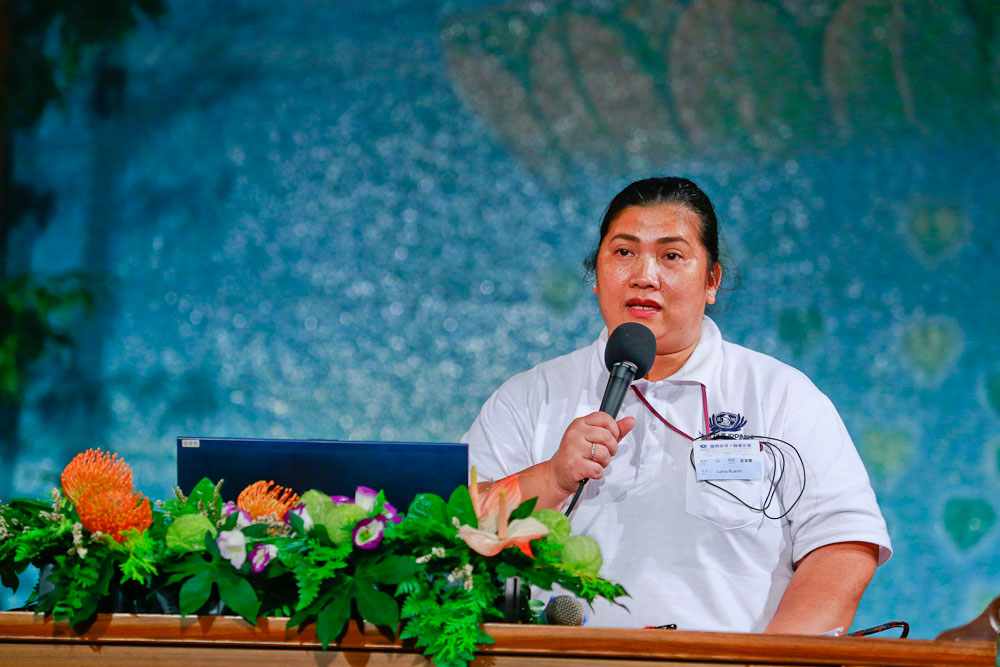 Ms. Loma Ruanto wants to take the innovative medical devices back to Philippines to share with her colleagues.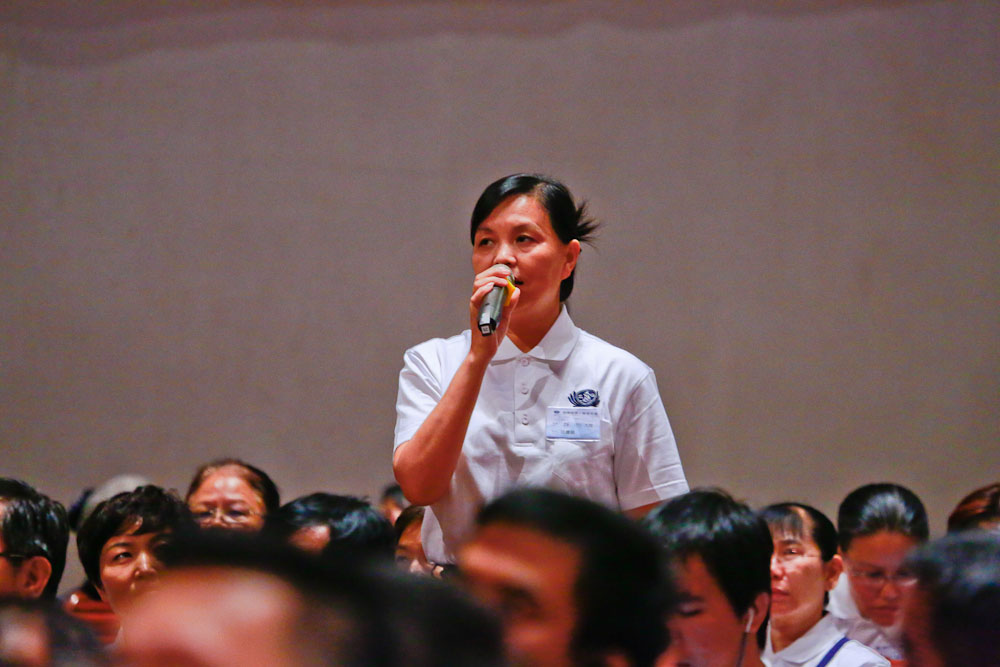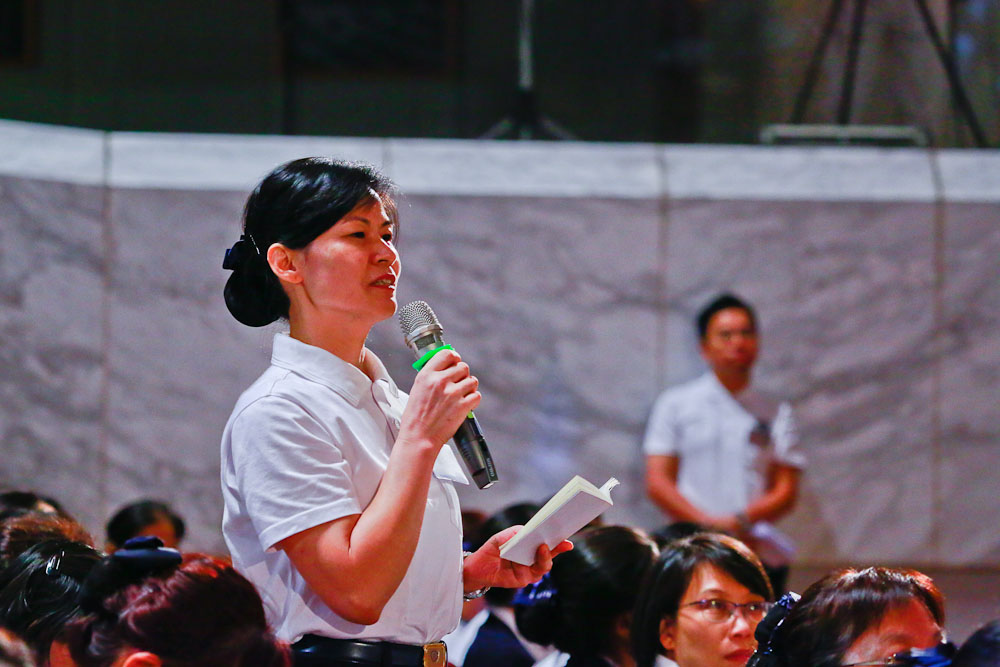 After group discussion, attendees enthusiastically asked questions and sought answers.