Article by Hsieh Yin-Shu and Huang Hsiao-Chuan
Dr. Lee Jia-Fu from Psychosomatic Division of Taipei Tzu Chi Hospital devoted to dementia care shared the result of promoting health care for volunteers in Recycling Stations.
According to the statistics, on average one person has dementia for every three seconds, the problem can no longer be neglected. How can early onset of dementia be identified and be treated early? Director Tsao Wen-Lung of Dalin Tzu Chi Hospital Dementia Center and Dr. Li Chia Fu from Psychosomatic Division of Taipei Tzu Chi Hospital are promoting care for dementia patients from their respective north and southern Taiwan. They are sharing their expertise at the convention on the 23rd, and extents their invitation to all pupils to look into the problems in caring of dementia patients.
Recycling Station Push for Improved Health
Dr. Lee Jia-Fu was one of Director Tsao Wen-Lung's students, under Director Tsao's guidance a few years ago, he devoted to dementia care and pointed out that "Recycling Stations are the best focal points for improving psycho-physical health".
Three years ago, Dr. Lee Jia-Fu and TIMA Northern Chapter started dementia care in the community. There was an interesting finding that the best places for dementia care were at Recycling Stations. While interacting at Recycling Stations, each day through the company of volunteers, they invited the elders for blood pressure check, after 4 month of continuous monitoring, the team discovered that the person who has high level of fluctuation and low blood pressure, their memory skills were lower, this may due to bad blood circulation in the brain, maybe caused due to long periods of being sitting down.
To improve the situation, the medical team added exercise in their daily routing at 10 AM each day, inviting all the elders to stand up and do health exercise. After some time, they discovered that the elders with low blood pressure had improved, simple intelligence index has improved from 22 to 28, showing significant improvement. Dr. Li Chia Fu will introduce this model to remote area and help more elders.
The reason for Recycling Stations being the best day care center for the elders explained by Dr. Lee Jia-Fu, is that it combines both metal and physical exercise. He also wishes everyone can put this into action after being inspired and touched. Invite the elders to do recycling when returning back to their community, build a sustainable and healthy life style. As Master Cheng Yen been teaching us to listen to Dharma at dawn, eat plant based meal and do recycling every morning, no smoking no drinking and to eat no more than 80% full, expecting that the love from TIMA and beauty and kindness from community volunteers will promoting health, teaching both spiritual and physical medical care and health awareness.
Rooted in Community to Prevent Memory Loss- Work Together to Care All the Way
Director Tsao Wen-Lung has been promoting caring for the dementia for more than 6 years, and is responsible for Chiayi County Dementia Caring Centre. There are more than 1,200 individuals and a full database of health check, diagnostics and medical care procedure has been setup. Deep immerse community at the same time, support and teach dementia caring canter to be setup. Everyone calls him by the nickname "Tsao Papa", shared his experience through many years working within the community in promoting dementia care, expect that can help families with dementia solve their questions, and provide dementia elders a happy and pleasant end.
Step one, working with local community. Doctors meets the community proactively through the nurses from district health center, they meet the head of Dachi village which has a fully functional volunteer work group and the Chairman of Community Development Association, together they promote and setup the dementia care for the community. Through brain storming with the community, selected "Memory Maintenance" to replace dementia to be the name for their community center and invited the elders to have their memories "maintenance".
Step 2 is volunteer training, with 4 consecutive training classes, the community volunteers understand dementia and created a dementia friendly community.
Step 3 is the screening of the community and home visits. Holding screening sessions at local temple squares, the community volunteers bring the elders to the screening session and compile around ten people that may have signs of early onset of dementia, the psychologist will do further testing on the spot, then the volunteers will accompany medical team for home visits, inviting elders that did not pass the screening back to hospital for further treatment and joining community caring activities.
Step 4 is medical treatment. Director Tsao Wen-Lung and medical team created "Through Service", patients with first visit would complete all the tests, and start diagnostics instantly, apply medication for dementia, provide patients with ease and build trust and it will be easier to invite the patients to attend classes.
Step 5, Setup Memory Maintenance Classes. Having volunteers solve transporting and meal problems, at moment there are 14 Memory Maintenance Classes already being setup from Changhua to Kaohsiung, Director Tsao Wen-Lung shared that the elderlies gain happiness from Maintenance classes, there are more laughter during the 2 hour session then one month staying at home.
Step 6, Setup Family support Group, medical team will attend the Community Care Center every three months, when the elderlies have class, the medical team will sit down and discuss with Family members, further improve their knowledge and skills for caring for dementia patients, relieve some stresses off the care taker.
Step 7, Volunteer forum, advanced training, solving question that volunteers may have during caring, to improve a skills of volunteers leading a class.
Step 8 is further home visits, during Memory Maintenance class when problem arise at home of a dementia patient, medical team will accompany community volunteers to their home for further visits, identify and help to solve the problems when caring for the elderly dementia patient.
Director Tsao Wen-Lung said, when elderlies attend the caring center, laughter can be maintained until parting the world, there are many elderlies that still attended Memory Maintenance class a week before their departure.
Nurse Feng Chiu Shia from Ipoh Malaysia, first time attendee of TIMA in Taiwan, already retired is ready to devote herself to elderly services, in today's class she has learnt that "Leading an activity requires preplanning, but most important thing is to use love to inspire family members, let family to take care of the elderly, together combined with medical care is the best care".
Retired Supt. Dr. Tseng Mei Chiao from Kulai Hospital, Malaysia pointed out, her on mother in law also a dementia patient, however, the care provided by local Malay is not common, or expensive, also lack elderly memory maintenance class or training, community even lack the knowledge of dementia, Dr. Tseng hope that can start to build from prevention point of view, she also hope her own community can have a caring center, bring her there not letting her staying home alone, "if some of us can start, some volunteers can gather, I would do the same in my home town".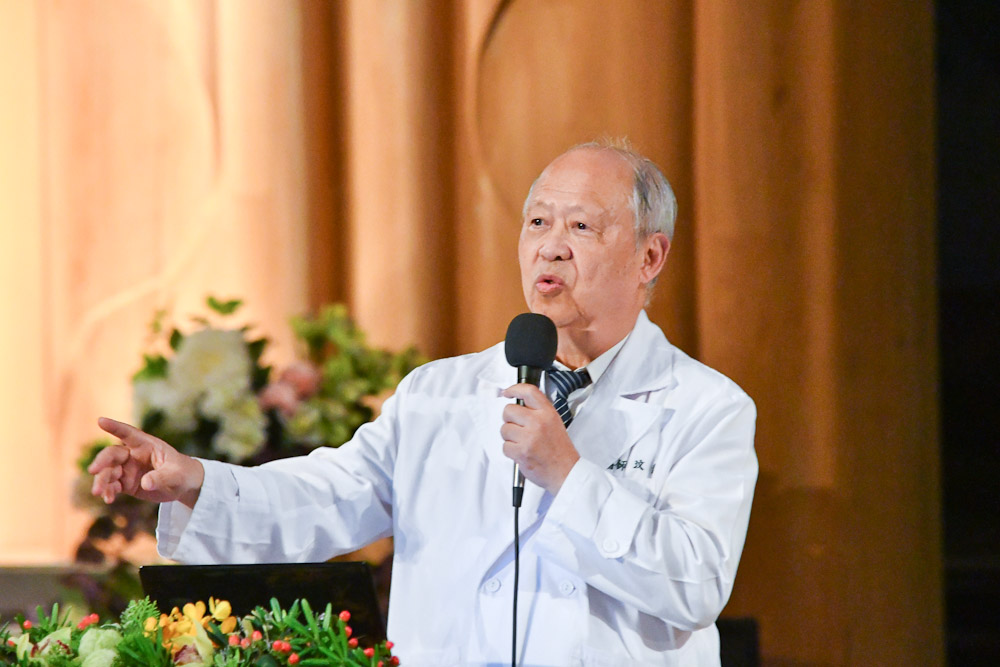 Director Tsao Wen-Lung from Dementia Center, Tzu Chi Hospital has been promoting caring for the dementia in community. He sets up eight steps of prevent memory loss- work together to care all the way procedure for seniors in Southern Taiwan.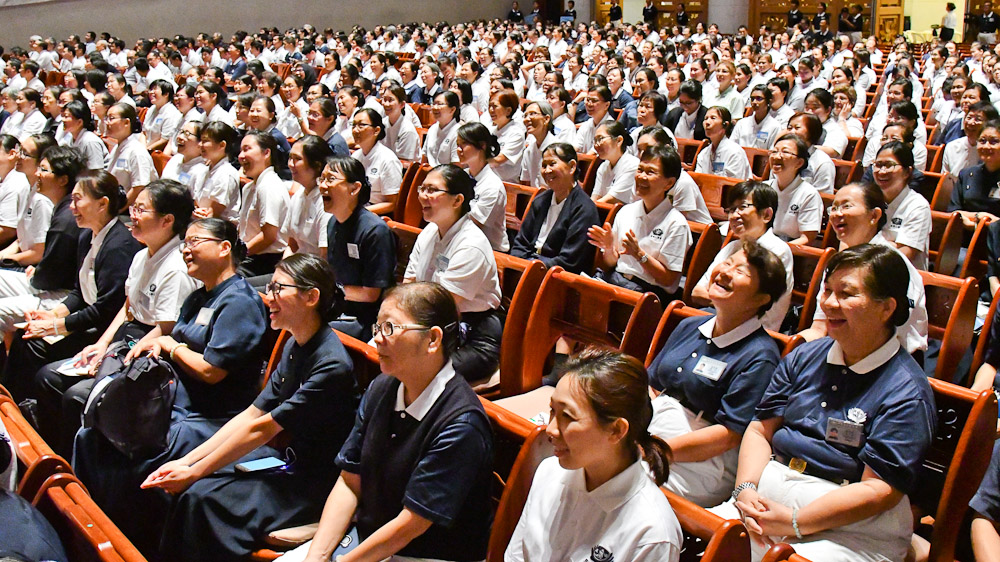 Speakers explained the profound in simple terms made all attendees to be attracted by the topic of caring dementia patients.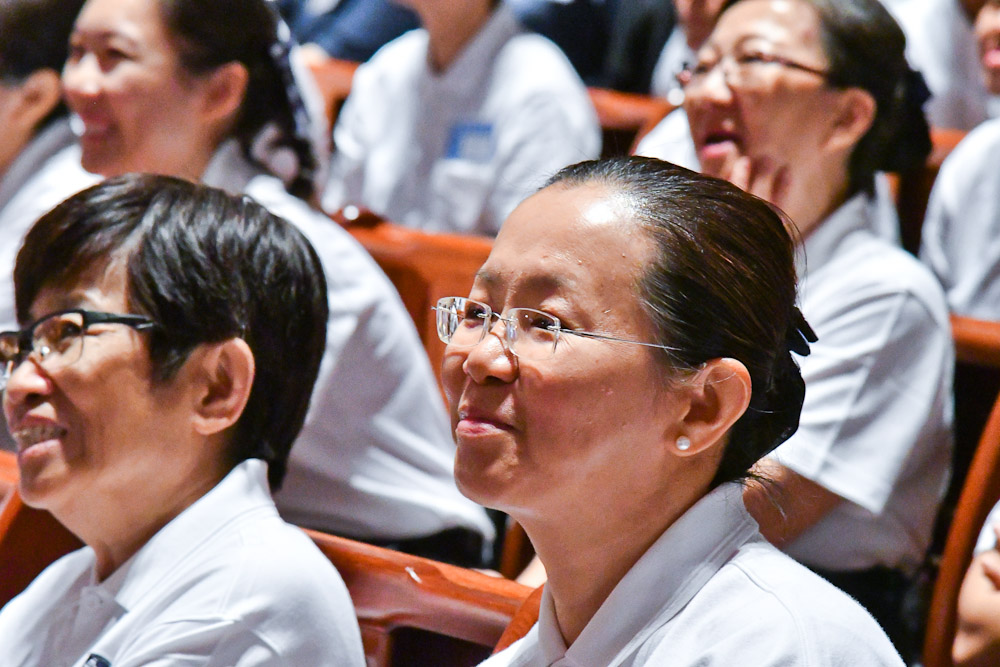 Retired nurse Feng Chiu Shia from Ipoh Malaysia is planning to join serving for seniors. After listened to all sharing from the speakers made she feels the confidence to take the role.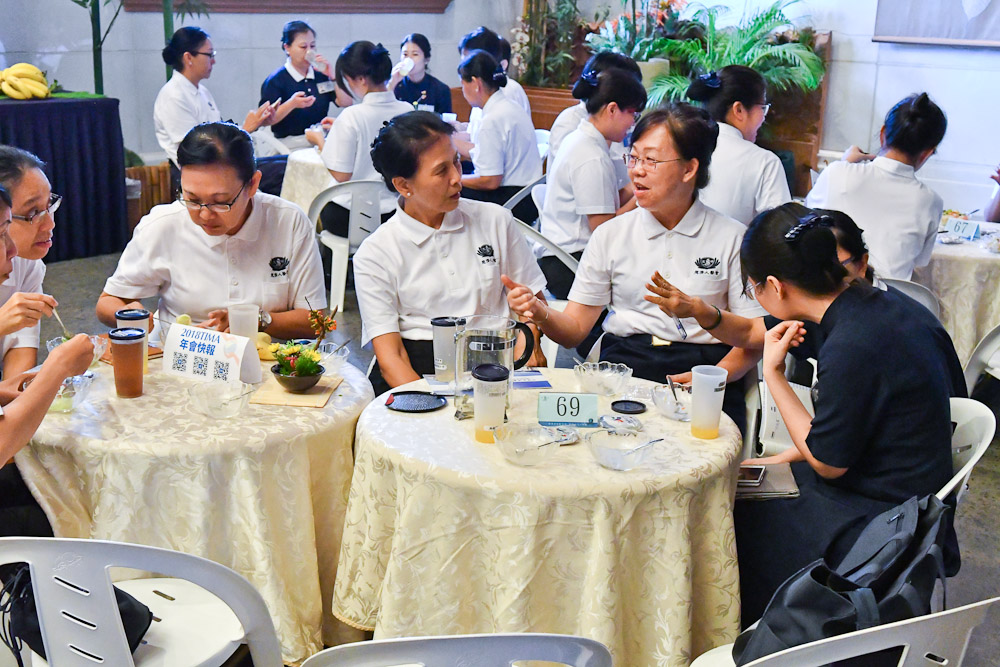 Retired Dean Dr. Tseng Mei Chiao from Kulai Hospital, Malaysia shared she benefited from this speech. She hopes she can promote the prevention of dementia and caring concepts of dementia patients in her home county.