Written by Mei-Ling Zhang, Mei-Yen Chen, Yu-Yan Lin Photographed by Guo-Liang Ye, Wen-Dao Yang
Translated by Suen Yee Hsu Proofread by Agness Tsao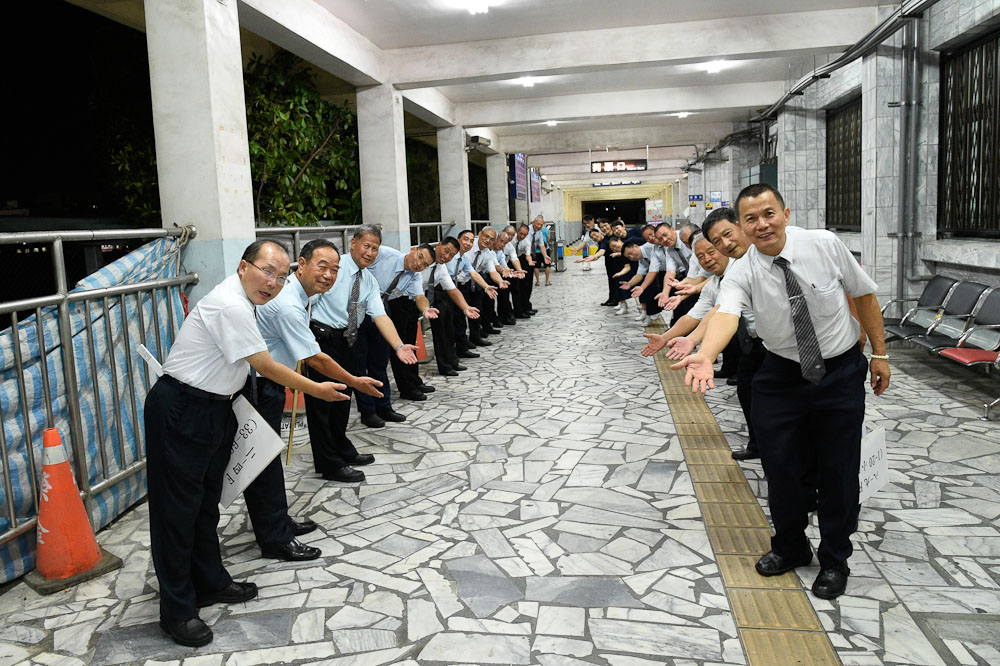 The Masters of Jing Si Abode, Superintendant Xin-Long Lin of Hualien Tzu Chi Hospital and groups of volunteer form a line from the hospital, dinning hall and all the way to the International dormitory to welcome the participants from TIMA. The participants were greed with warm smile and words of regards.
434 members from more than 20 countries started arriving at the Hualien Jing Si Hall since 8pm on October 2nd. They are going to attend the four days 2017 Annual TIMA convention starting on Oct 3rd
Dr. Li Chen, a Gastroenterology from Fujian China, was so happy to see Brother Yin-Zhou Chen, who he has not met for many years. They hugged each other affectionally. He heard how the other members could give their love and compassion while serving and therefore came to Taiwan specially to get learned. Dr. Chen mentioned in spite of the hectic schedule of their profession, he will encourage more Doctors and nurses to participate in TIMA activities.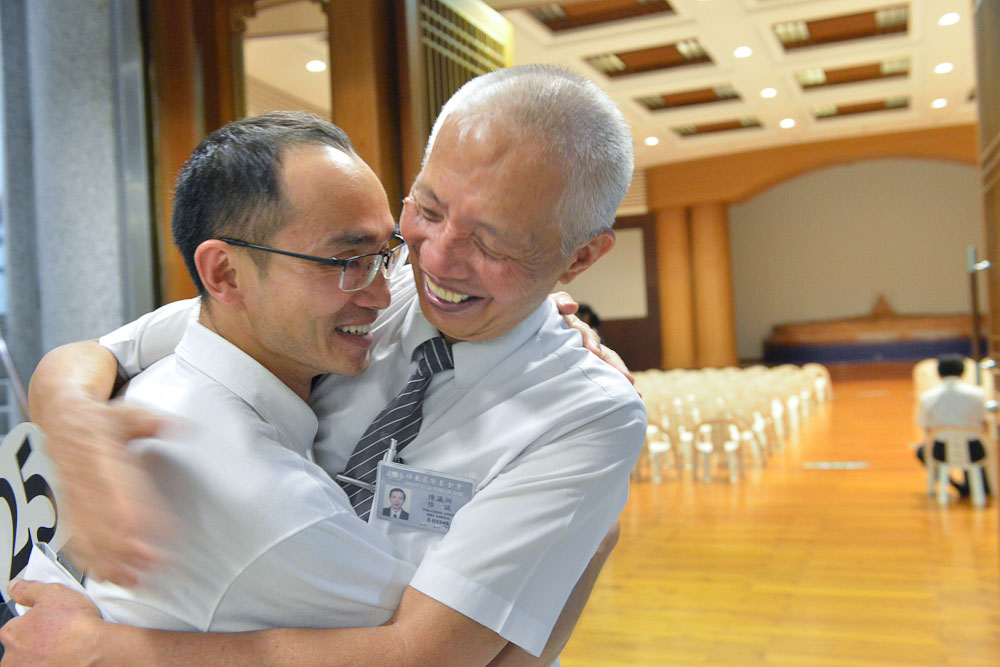 This is the first time that Dr. Yan-Fei Qiao, specializes in Traditional Chinese Rehab Medicine, comes to Hualien. He does not feel tired after the flight. In year 2014, he missed the chance to come for the convention because his wedding was on the same day of Mid Autumn festival. "I was touched by the warm and friendly reception from the volunteers, and we visited Taipei Tzu Chi Hospital and Da Ai TV station today. The way I see the doctors and nurses called out the patients' name when they interact at the outpatient clinic of the hospital, we do not see this in other hospital, which was a form of respect for the patient. I hope to bring this culture back to clinic in my hospital; I want to start it on myself, and to influence the other doctor and nurses.
Under the influence of the professor in the hospital, Dr. Qiao started taking vegetarian diet and stopped eating meat. He set up a vegetarian restaurant to promote the awareness of the important of vegetarian diet. " My shape may not look good, but I am healthy, vegetarian diet does not affect my health."
Dr. Yi-Zhi Lin, a Gastroenterology from Fujian Zhang Zhou, has been a member of TIMA for 4 years. He registered the convention when he heard about it. He is grateful to his wife who supports him to the trip even though she was ill when he was leaving home.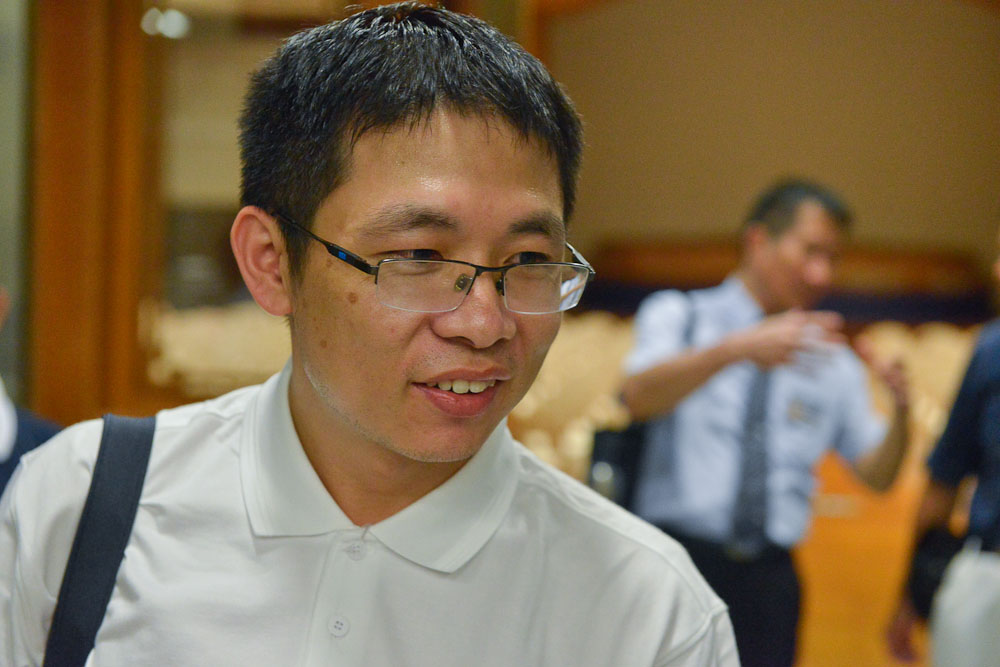 Doctor Yi-Shi Lin from FuJian, Zhang Zhou, hopes to learn more from the members and volunteers from Taiwan regarding how to better serve his patients.
Dr. Lin has been looking forward to this event. He is going to learn from the Taiwan TIMA's member, so as to be a more compassionate and caring doctor - a TIMA doctor should be.
Dr. Bang-Yuan Cui from Malaysia, first heard of the convention in March, and registered for the trip immediately. Dr. Cui wants to learn more about Tzu Chi and it philosophy, and will be taking part in the free medical clinic in Malaysia.
She wants to know more about the humanities of Tzu Chi and Master Cheng Yen. She sets herself a wish to spread the compassion love around the world.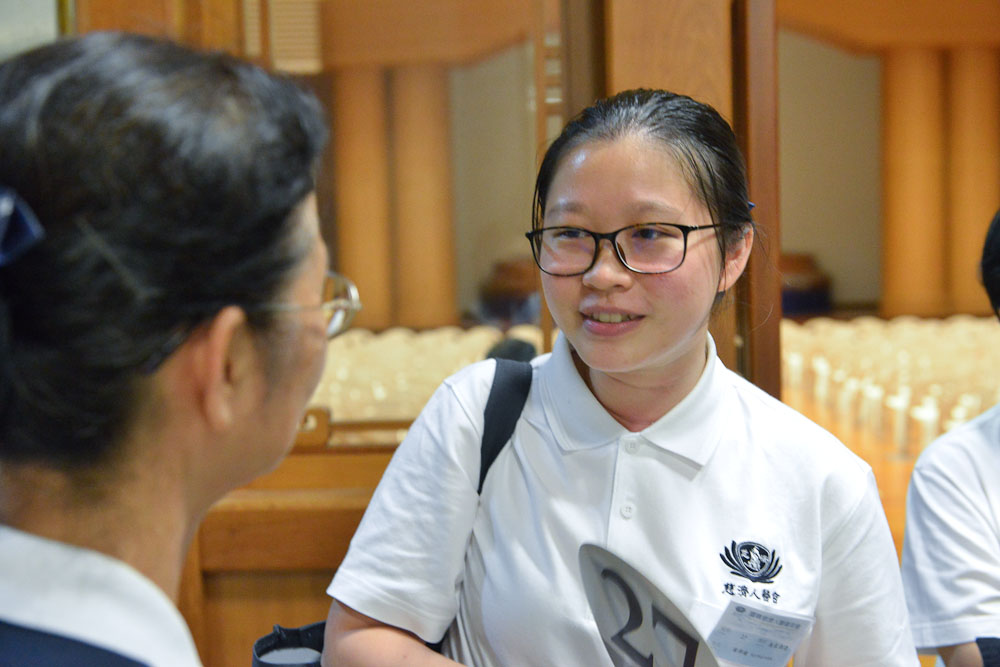 Dr. Bang Yuan Cui wants to contribute back to the society, to help carry out Master's mission in her homeland.
The participants from different countries gathered to purchase their uniform upon arriving at the Jing Si Hall. The volunteers are helping up and to make sure they get their correct sizes.
A slim looking participant was browsing the clothes on displayed on the long table. Volunteer Xue-Fen Wen approaches her to ask if she needs assistant. Volunteer Su-Mei Zhang leads her to the changing room, and helps to alter the length of her pants.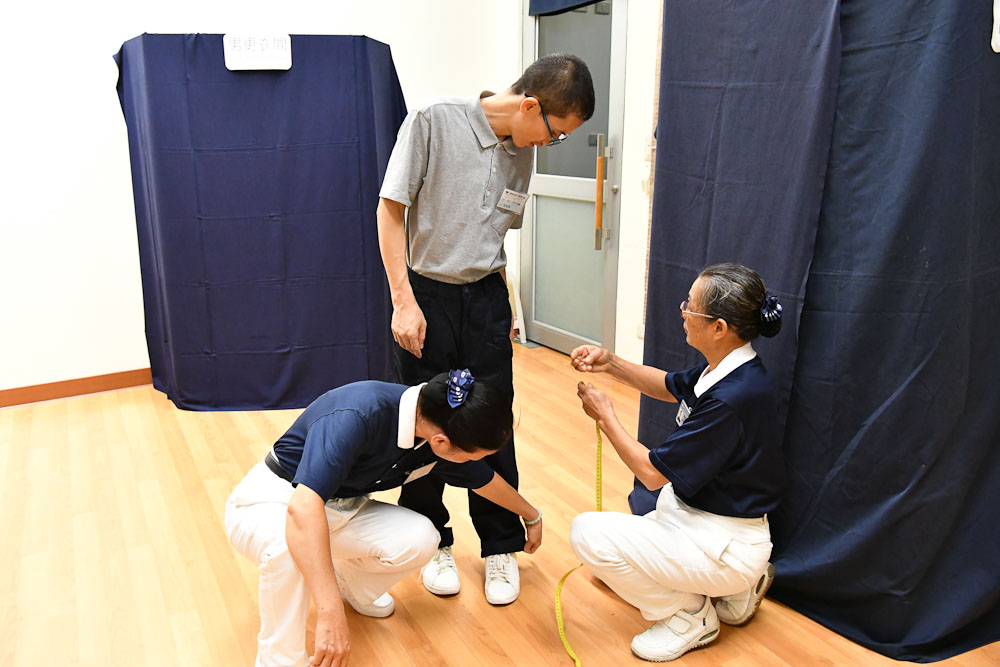 Volunteer takes note of the suitable length of the pants, makes a marking and help to alter the length of her pants.
Wu-He Shi, from WuHan China, works in the laboratory in a local hospital. "We have a hectic work schedule, I had to change my working shift and off days with my co-worker so that I can come for this trip. I just do not want to miss this opportunity." He was very grateful to Sister Li-Hua Fan, who introduces her to Tzu Chi.
He was looking for a welfare organization before he knows about Tzu Chi, when his co-worker introduce him to Tzu Chi." All the while I have the thoughts of doing good deeds, but I never tell anyone. I know there is a will, there is a way."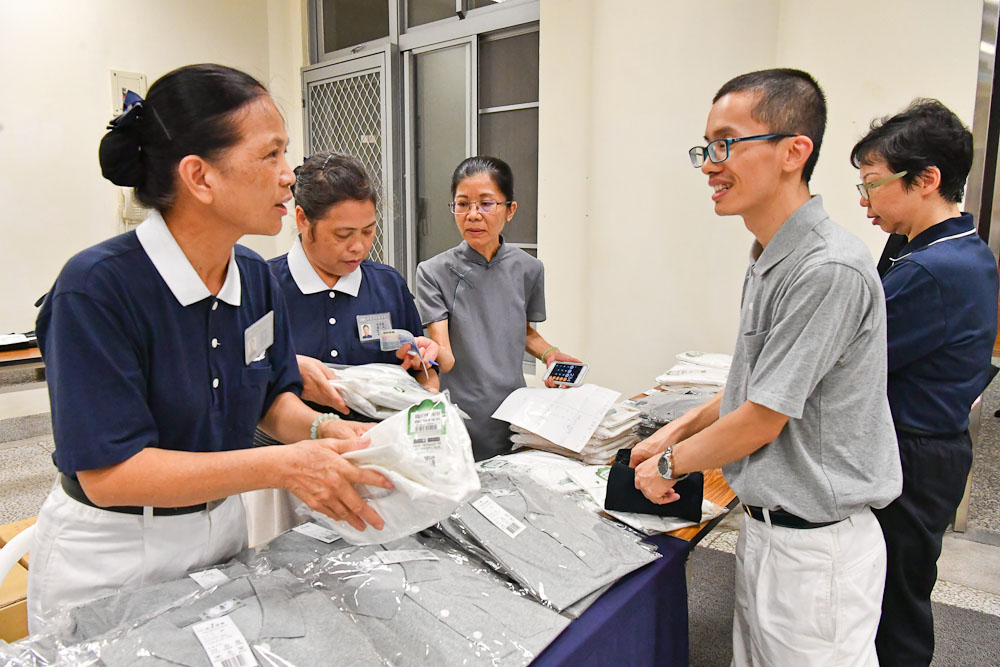 A slim looking participant was browsing the clothes on displayed on the long table. Volunteer Xue-Fen Wen approaches her to ask if she needs assistance.
I was overwhelmed with emotion when I met Master. She is still carrying such heavy responsibility at such age. I vow that I will devote my utmost when I return to my country on my family, my work and Tzu Chi Mission.
It was a rare occasion when we had the opportunity to have meal with the Master. Master eats very little yet carries such heavy responsibility.
It is 10pm at night, The participants and volunteers are still happily gathering in the Jing Si Hall and the International volunteer dormitory.