Written by Simon Chen Proofread by Anita Lee and Yuaner Wu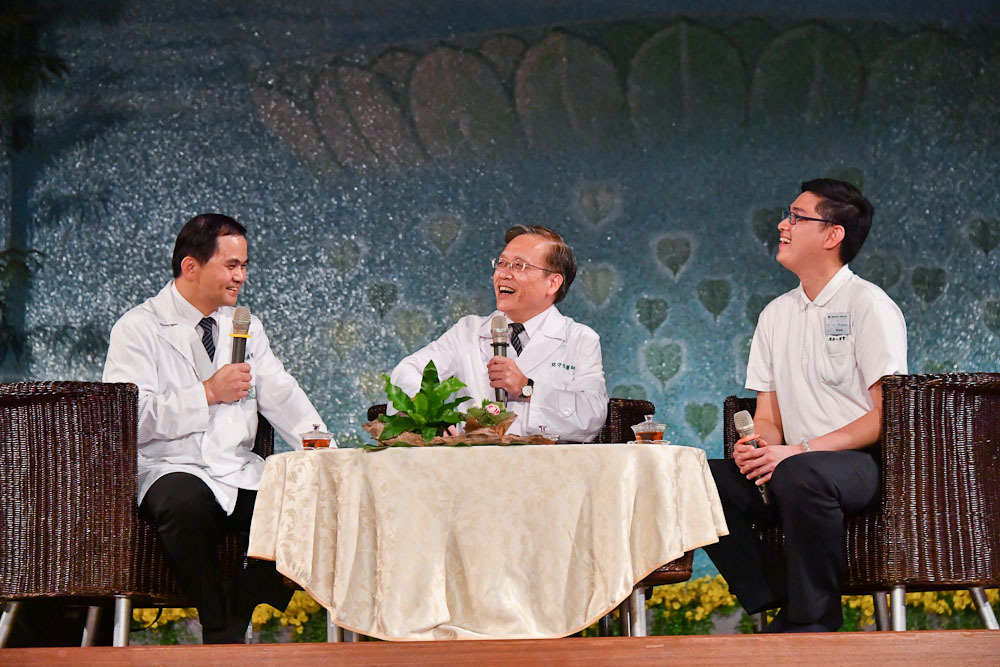 Speakers: Superintendent Shou-Hsin Chien, Doctor Jui-Teng Chien, Doctor Chan Siang, Kan
This lecture is about three Tzu Chi doctors, two are from Taiwan's Tzu Chi hospitals and one is from Malaysia. All three of them are surgeons. Superintendent Chien of Taichung Tzu Chi General Hospital, specializes in plastic surgery, is host of a popular medical program on Da Ai TV, which was nominated 7 times and won a Golden Bell Award in 2014; while Doctor Jui-Teng Chien specializes in Orthopaedics, and Doctor Chan Siang Kan from Malaysia is a Cardiovascular surgeon.
Vice Superintendent of Dalin Tzu Chi Hospital, Doctor Jui-Teng Chien shared a case study of Uncle A-Ji who suffered from spinal stenosis, bone spurs and scoliosis. After a few surgeries, the patient no longer suffers from these symptoms. During the Chinese New Year, the Vice Superintendent even visited the elder at the nursing home to check on his recovery.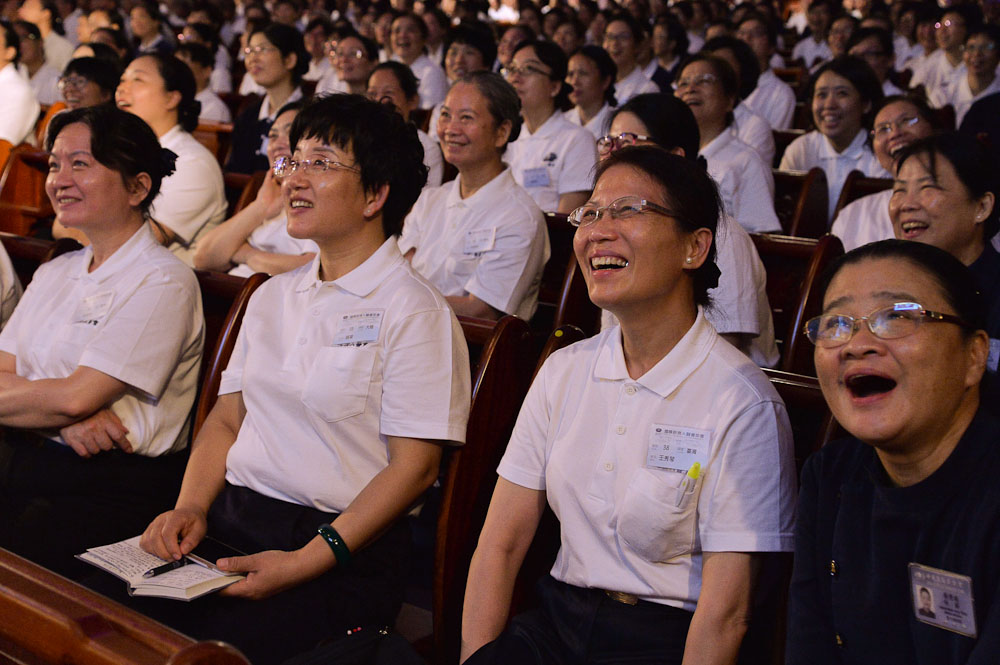 In the wake of the Nepal earthquake in 2015, Superintendent Shou-Hsin Chien and Vice Superintendent Jui-Teng Chien joined Tzu Chi's international disaster relief team to Nepal. They went to medically underserved areas in the country. Lacking adequate medical resources, they tried their best to provide timely assistances to surgical patients and save lives.
Being surgeons, they took time out from busy schedules to join Sutra of Innumerable Meanings adaptation performances. In order to put on the best performance, the Vice Superintendent recalls that they have attended more than 100 rehearsals. They performed in more than 50 shows throughout Taiwan. Their hard work can be evidenced by Superintendent Chien's worn out and torn clothes. Participating of these intensive cultural activities has not only brought out the spirit of Buddha in medical professionals but also help them to reach out to their patients and colleagues. As he pointed out, the uniqueness of Tzu Chi's humanistic medicine is that it is a patient-centered medical care.
Master told us that in the tug of the battle between good and evil, the winning side always has more people. The more people join Tzu Chi's activities, the more cycles of goodness will be created, and the more prayers can be heard by the heaven.
Doctor Chan Siang Kan shared a few stories of his patients from the free clinic. The first case was about a middle-aged man with 4 kids who was killed in a motorcycle accident. After the accident, four kids lost their father and lost their financial supports. To help the family, medical staffs from free clinic shouldered the responsibility of visiting and caring for his four children until they regained financial independency.
As an orthopedic surgeon, Vice Superintendent Chien mentioned the importance of carrying out a comprehensive physical assessment. To make an accurate diagnosis, a physical assessment includes not only auscultations, palpations but also inquiring patient's symptom presentations. This is a tradition passed down from the previous generation of doctors. On the contrary to the traditional practice, some practitioners may shift the focuses of medicine to gaining profits and cutting costs. To change this practice, Master Cheng Yen reminds us the medical quality is the number one priority in the Tzu Chi hospitals. As a surgeon, one cannot be satisfied with making an accurate diagnosis only, as Master said, a good doctor must first relieves patients' suffering and eventually care for their spiritual well-beings.
Poverty often leads to ill health. In Tzu Chi, financial aids are available for patients lacking of resources. Doctors of Tzu Chi hospitals believe in good health can bring financial independence. Tzu Chi's holistic medicine provides not only medical treatments, but also multi-disciplined care to secure patient's health.