Written by Shin-Hue Yang Photographed by Jiao-Yian Shi & Ming-Da Ou Translated by James Huang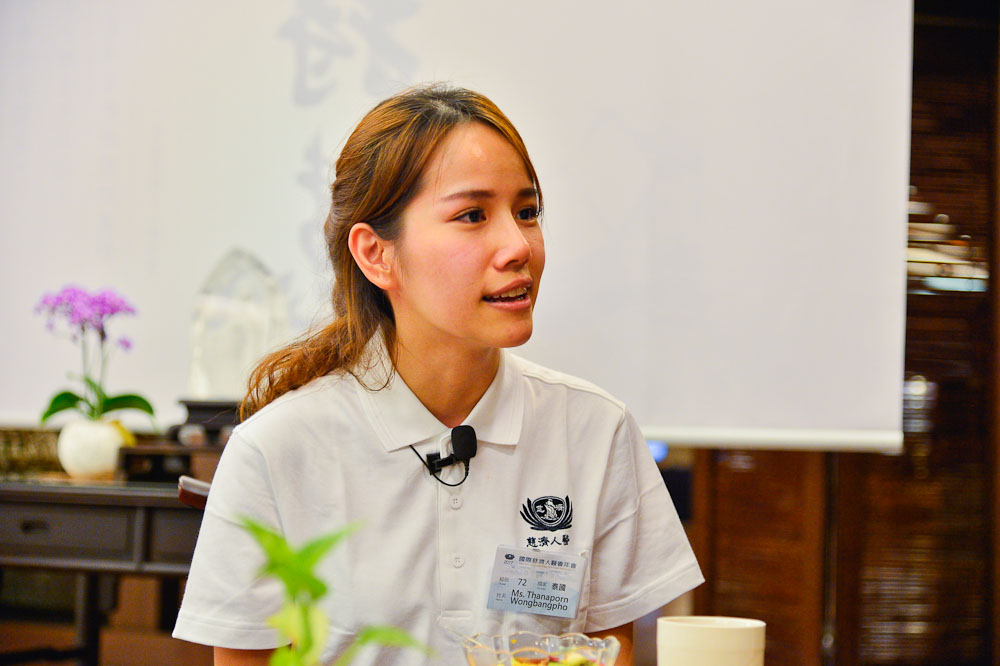 As a junior staff at Chao Phya Abhaibhubejhr Hospital, Dr. Thanaporn Wongbangpho tried hard to get on the top of the waiting list and was able to come and join the TIMA conference this year. Photographed by Ming-Da Ou
This year we have fourteen medical professionals came to join us from Thailand. Among them is Dr. Thanaporn Wongbangpho, an excellent internal physician. She graduated from the internationally renowned Srinakharinwirot University in Bangkok, which was chartered by the King as "Honor of the City" over a half century ago.
Dr. Thanaporn Wongbangpho went to work for Chao Phya Abhaibhubejhr Hospital after beginning her medical career about eighteen months prior to that. That hospital has worked with Tzu Chi in providing free clinic services for about three years then. A number of doctors at that hospital have signed up for TIMA's free clinic service so there is a waiting list. As a junior staff, Dr. Thanaporn Wongbangpho tried hard to get on the top of the list and was eventually able to come and join the TIMA conference this year.
"Everything I knew about Tzu Chi was heard from other people's talk."Dr. Thanaporn Wongbangpho said, until she got here in Tzu Chi then she realized that "Tzu Chi does what it says. In addition to healing the patients Tzu Chi doctors treat their patients like their own family, which is something I always want to do, too. Besides that, Tzu Chi doctors also go to countryside and remote areas to see patients who cannot come to the hospital for treatment. On top of that, they also work on bringing in more doctors to join in such wonderful actions." Dr. Wongbangpho is so touched by such practice which Tzu Chi has begun years ago.
Dr. Thanaporn Wongbangpho heard the story of how Tzu Chi had gone through a lot obstacles in building the first hospital. She learned that the staff treat patients with courtesy and arriving ahead and staying till the last when there is a need for them. All these combined gave her new inspiration that, "A doctor could have choice in helping patients in a different way, the bodhisattva way. It is a way not only heals patients but also brings joy to the healer."
She learned from the video played in the course when Master Cheng Yen said "I welcome all doctors to join TIMA. You are good seeds. Please bring with you this seed of love back to where you came from. Plant it and see it sprout one day."
Before coming to Taiwan, she would not believe that any doctor could treat patients like own family. But here in Hualien she sees that is the way how Master Cheng Yen set examples for others. This is why Tzu Chi doctors are actually doing it, instead of merely saying it. They all take parts selflessly in providing free clinics, in distributing relief aids. As she sees so many doctors are members of TIMA, she is confident that she can be one like them as well.
Dr. Thanaporn Wongbangpho wants to learn more in oral tumor treatment besides her current internal medicine field. She hopes that will help her contribute more with TIMA involvement.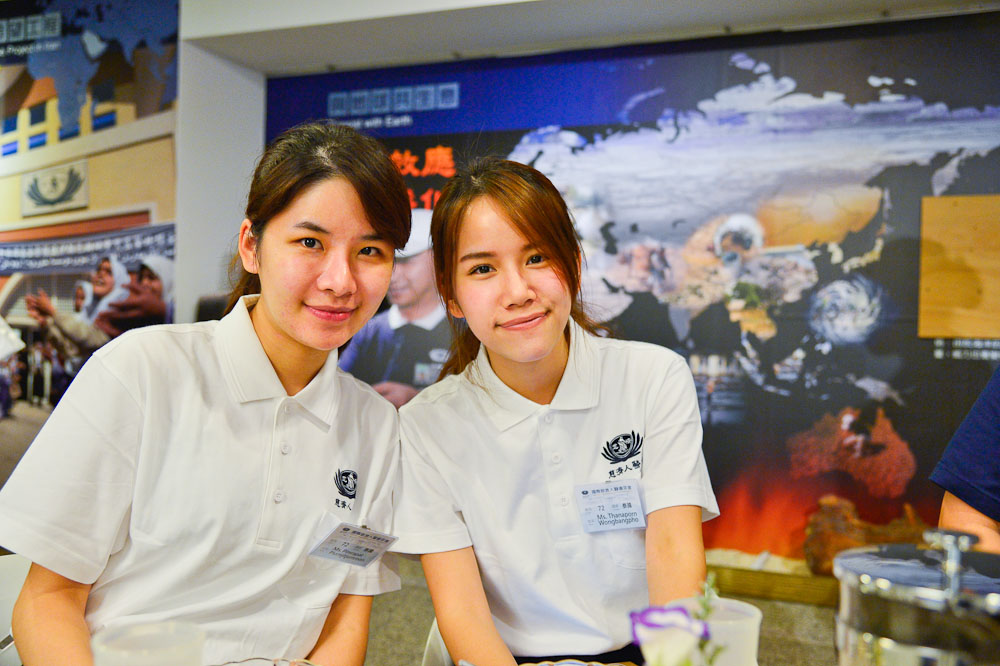 Dr. Thanaporn Wongbangpho(right)and her Thai teammate Pimrapat Plurnjitjumroon。Photographed by Ming-Da Ou