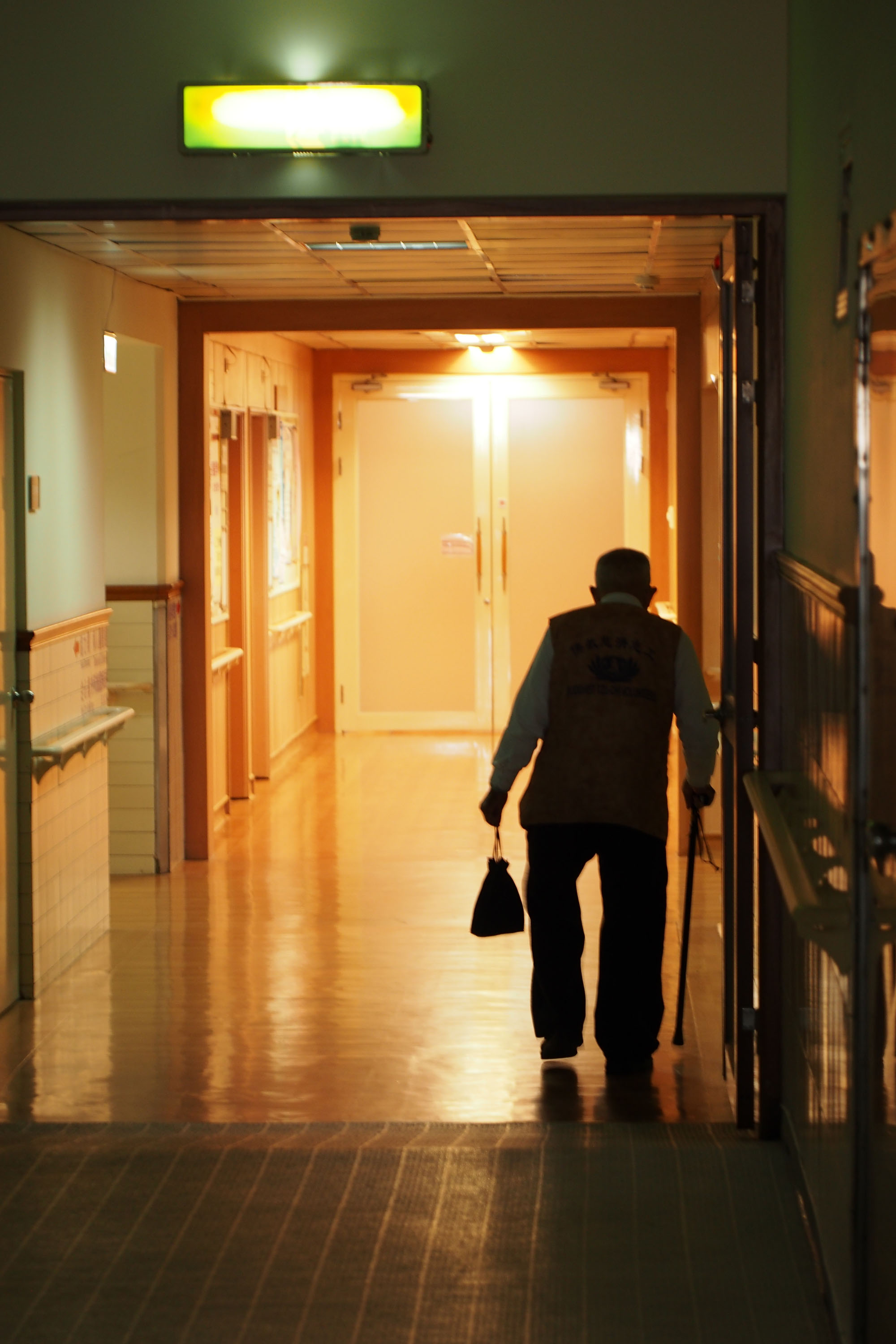 The Path of Bodhisattva - In Memory of an Elderly Volunteer
Written and photographed by Chih-Hao Wu
Old, worn, pace slowed.
A leg, and a stick.
A leg.
Then, a leg and a stick.

Ear deafened, but listens;
Voice hindered, yet spoken.
Ask/ask not, a greeting genuine.

Reach out the warmth of a palm,
and play a song.

Concealed, revealed,
Fingers tremble, Burdens, saddled.

The heart grew old,
Yet resolute to depart from one's own path,
and walk with strangers' soul
Postcript
On the connecting walkway from the operating room to the outpatient clinic, I saw an elderly volunteer, walking with a crutch, towards the light at the end of the walkway, slowly and silently. The scene reminded me of all the elderly volunteers I have witnessed cross the walkway. As I reached the so called middle age, something was revealed to me, and my heart, in sync with my finger, pressed the shutter...
Note: The person in the photo is Tzu Chi Volunteer Kuo-An Chang. He was acquainted with Tzu Chi 25 years ago when his son was hospitalized due to an automobile accident. Aside from caring for his paralyzed son, he also spent time in the Hualien Tzu Chi Hospital's geriatric day care center as a volunteer. Kuo-An Chang passed away on Sept. 5, 2014. His cadaver was donated to the Tzu Chi University Medical School to mentor the future doctors.
About the Author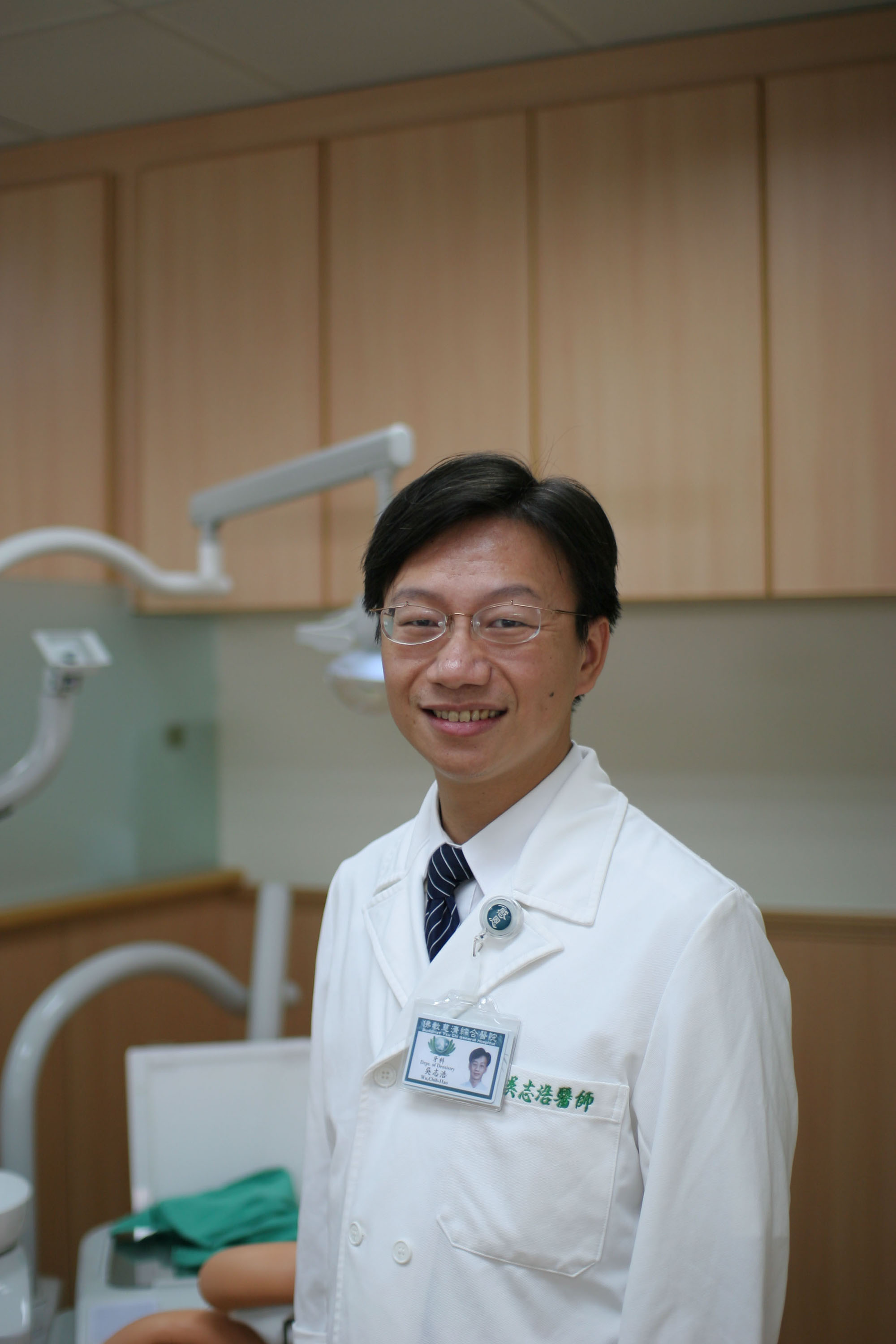 Dr. Chih-Hao Wu
is the Director of Family Dentistry at Hualien Tzu Chi Hospital, Fourth Chairman of the Kuroshio Ocean Educational Foundation.
Dr. Wu moved to Hualien and has served at Hualien Tzu Chi Hospital for 15 years. In recent years, he focuses his effort on establishing dental treatment and early intervention for children with physical and mental disability.
At the age of 17, he was inspired by the master photographer YiZhong Ruan's "Lost" published on the Renjian Magazine and has been deeply influenced by the magazine's photojournalism ever since. At the age of 30, he apprenticed under Baugu Anao to learn black-and-white photography and darkroom print processing. His favorite photographers in Taiwan also include Xiaorong Guan, Jingtai He, Yongjie Zhang, etc. Directed and shot by Xiangyu Liu and Jianli Lin. The documentary film "A Small Doctor in A Small Town of Mountain And Sea" featuring Dr. Wu's personal story has won the Huilan Award in the documentary category at the 2010 Huilan Art Exhibition.